These 3 elements of craft can make or break your story.
Getting them right puts you on the path to storytelling success. Get them wrong and you might spend hundreds of hours writing in circles.

But here's a pro secret:
Once you solve for Concept, Character, and Plot, the other puzzle pieces of your story begin falling into place. That's why we've bundled three of our most popular classes and curriculum. At the end of this coursework, you'll be able to:
Ideate fresh, marketable stories only you can tell.
Craft complex, unforgettable characters rooted in deep relational knowledge.
Structure your idea on a story framework to ensure a compelling and deeply satisfying reader experience.
This bundle of three master classes from RC1 Novel Academy is designed to maximize your story set-up so you can CRUSH it with the time you've got to write. It includes six hours of video instruction and more than a dozen worksheets that are crucial for breaking through the noise and wowing industry gatekeepers.
Story Ideas that Sell with Author / Screenwriter Fred Koehler: This course examines the specific structure of a story idea including different ways you can approach your story concept to maximize its potential for conflict, tension, and reader delight.
Unforgettable Characters with Agent Joyce Sweeney: We fall in love with character first. And industry gatekeepers want to acquire projects with characters that shine. This course dives deeper into character, including how to use your understanding of self to fully realize every character in your story.
High Impact Plotting with Author Janice Hardy: Brilliant stories don't happen on accident. They're thoughtfully planned and carefully coordinated. In this master class, Janice explains how to set up your structure from the beginning to create conflict-driven thrill rides that keep readers glued to your pages.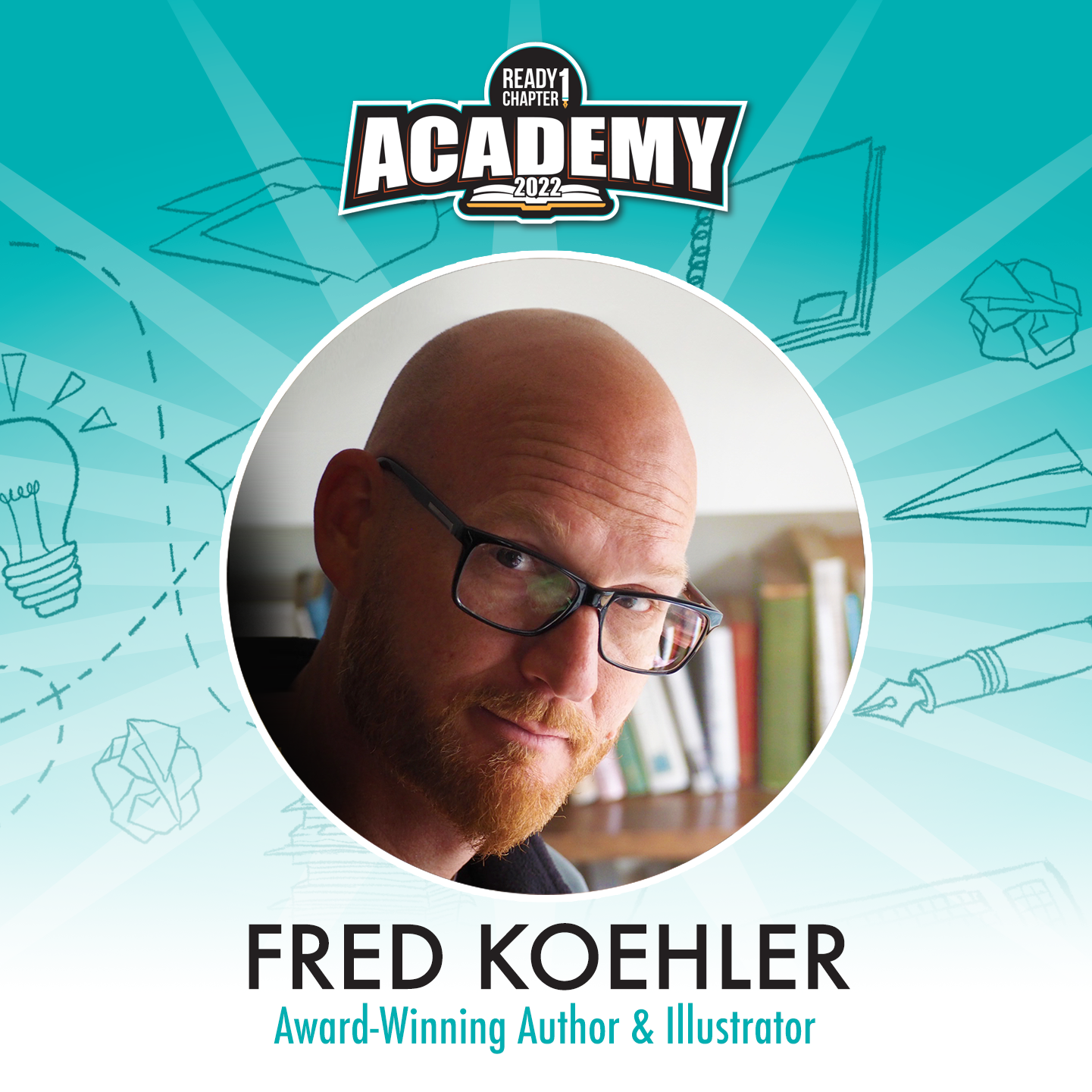 Fred Koehler is an artist and writer whose real-life misadventures include sunken boats, shark encounters, and getting caught in a hurricane. Whether freediving in the Gulf of Mexico or backpacking across Africa, Fred's sense of adventure and awe of nature overflow into his characters' stories. He won a Boston Globe-Horn Book Honor Award for his illustrations for One Day, The End. Fred is passionate about encouraging young artists, promoting social justice, and conserving our environment. He lives in Florida with his wife, kids, and a rescue dog named Cheerio Mutt-Face McChubbybutt.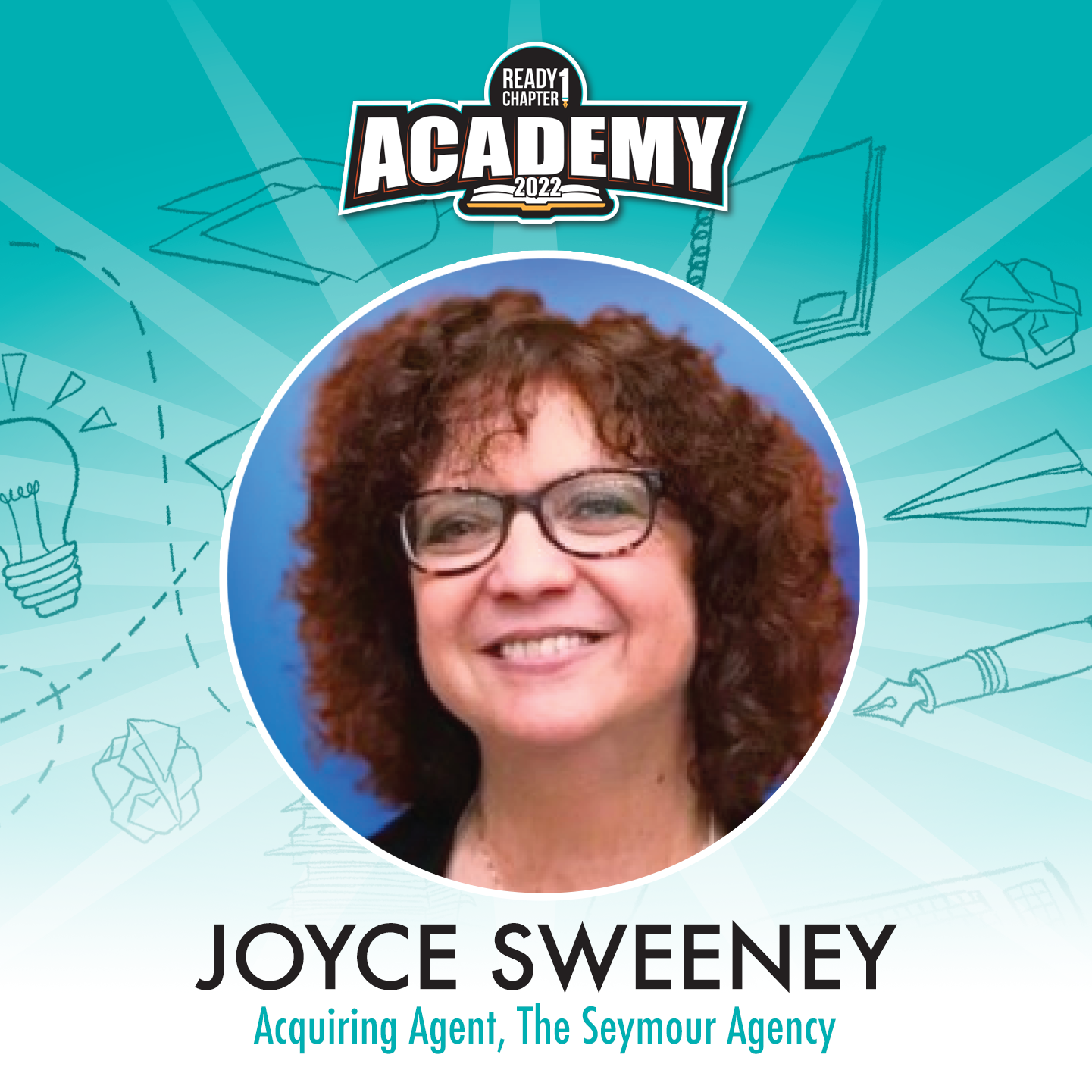 Joyce Sweeney has worn a lot of hats. She is the author of fourteen novels for young adults, and two chapbooks of poetry. She created and managed a local theater company in South Florida for ten years, mentoring local playwrights, producing and directing their plays. For the past twenty-five years, she has taught creative writing, both in person and online, and has mentored over sixty of her students to traditional publishing contracts. She has edited countless manuscripts and will be the quintessential 'editorial agent.'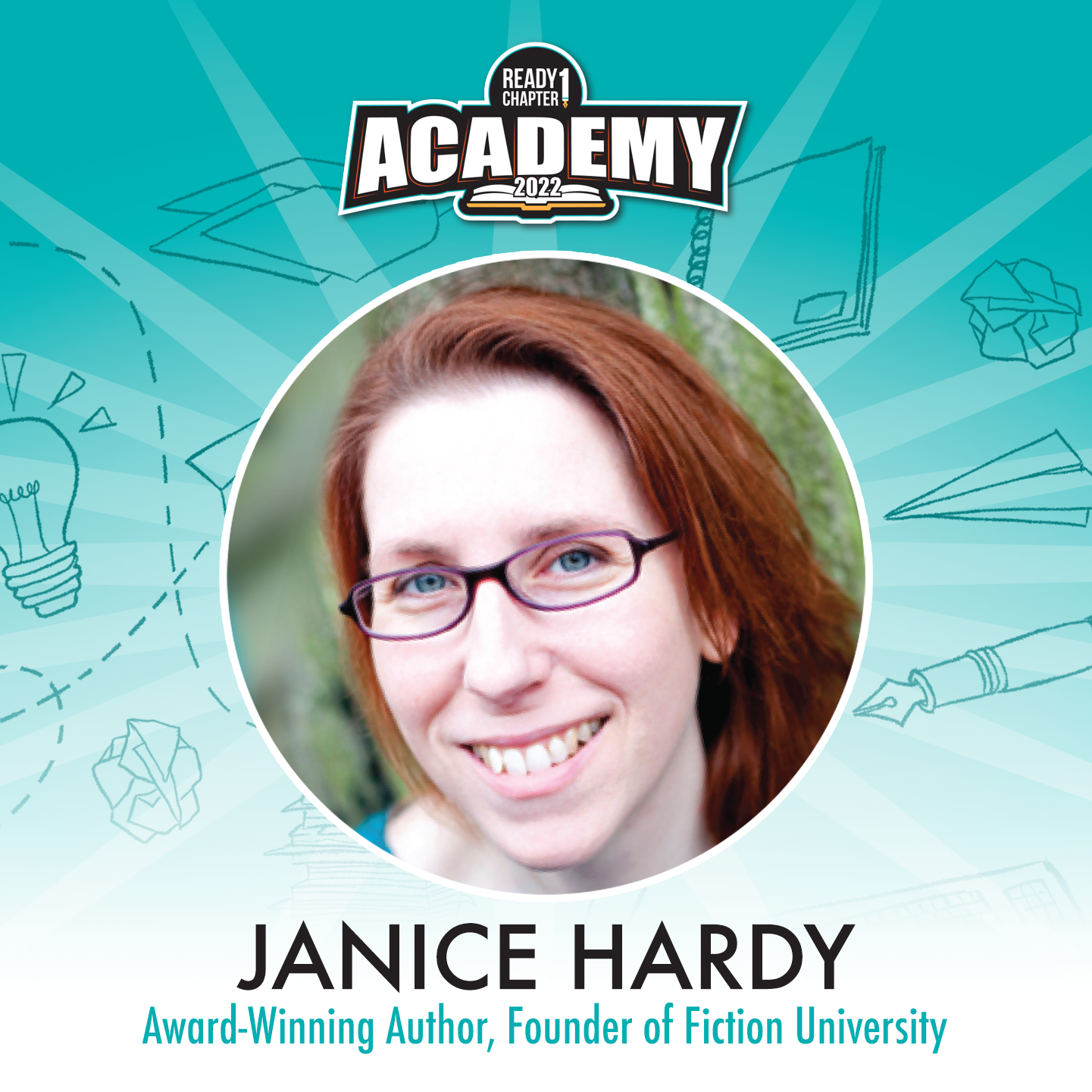 Janice Hardy is an award-winning author and the founder of Fiction University, a site dedicated to helping writers improve their craft. Her popular Foundations of Fiction series includes Plotting Your Novel: Ideas and Structure, a self-guided workshop for plotting a novel, the companion Plotting Your Novel Workbook, and the Revising Your Novel: First Draft to Finished Draft series. Her Skill Builders series includes Understanding Show, Don't Tell (And Really Getting It), and Understanding Conflict (And What It Really Means).

Frequently Asked Questions
How did Ready Chapter 1 start? 
RC1 Academy essentially started when COVID shut down a local in-person writers' group led by author / illustrator Fred Koehler. Not wanting to leave his writers hanging, Fred asked them what they felt would be most helpful. The results of those conversations led to the idea of a year-long, interconnected workshop series that meets you where you are at as you write your novel.
For whom is RC1 Academy intended?
RC1 Academy is designed for novelists intending to pitch their stories to traditional publishers. Our courses are built to move along with you as you write something new, so a perfect student would come with the seed of an idea, ready to grow it into a fully fledged novel and pitch package. This process would also be useful for a finished novel undergoing a full revision.
What if I write JUST for kids and teens?
You're in the right place. All of our faculty has extensive experience in the children's publishing market.
What if I write JUST for adults?
You're still in the right place. In addition to the children's market, many of our faculty members write / edit / acquire for the adult market as well. And because great storytelling transcends genre, the same tools can be valuable whether you write pre-teen friendship stories or futuristic zombie romance.
What if I write picture books?
We would love to say that picture book writers would benefit from RC1 Novel Academy, but only about half of the subject matter would be relevant. For instance, one of the classes is just about scene structure, so it will be 100% focused on how to set up sub-chapters. Please note that if you decide to participate as a picture book writer, we can't steer off course to answer picture book specific questions.
Can I participate if I'm a high school student?
Per the terms of our platform, anyone under 18 must have a parent's permission to participate. We recommend students be at least 16. Explicit content goes against our community standards, but there may be discussions of romance writing that are physical in nature or action scenes that contain violence.
How long are the workshop sessions? 
Our workshops start with 90 minutes of instruction followed by a 30 minute Q&A session. The tools discussed in the workshops are intended for students to be able to use at their own pace as needed.
How long will students have access to the recordings? 
The recordings will be available to you for six months after purchase. 
Will I be able to query my book to faculty members?
Our acquiring editors and agents are generally open to submissions, but that's not the point of RC1 Academy. We hope that you'll use the opportunity to learn and grow as a writer, especially using the tools from the pitch and query workshop to create a plan and find the perfect agents or editors to query–not just the ones on faculty.
Will I be offered a publishing deal at the end of this program? 
The RC1 faculty includes acquiring editors and agents, but there is no guarantee that they will be interested in representing or acquiring your story.
Can I take this course with a friend or with my writers group? 
The more the merrier! Please enroll individually. 
Will I be able to contact Ready Chapter 1 faculty? 
Our faculty is made up of working authors, editors, and agents. We cannot guarantee that they will respond to personal emails outside of class.

Is my payment/information safe on your platform/website?
RC1 Academy is built on the Teachable platform, which manages user data and secure payment portals for over 70,000 online schools. 
What's your refund policy?
If you decide RC1 Academy isn't for you after the first class, you'll have 30 days to request a full refund. After that, we are unfortunately unable to offer refunds.
Is Ready Chapter 1 hiring? 
We hope so! We're good for the 2022 Academy, but will be recruiting volunteers, faculty, and staff for 2023. 


Check your inbox to confirm your subscription